Register
Sign up now to connect with investors and get funded
Add a Pitch
Add a pitch for your business using our quick and easy template
Connect with Investors
Connect with and message interested investors. We make 6,500+ connections each month...
218,361 registered angel investors looking for projects like yours. Submit a pitch and we'll help you find an investor.
US$1 - US$100,000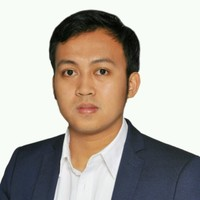 US$1 - US$300,000
US$1 - US$100,000
1
Create your pitch using our tried and tested template
2
Publish your pitch to our network of angel investors and funds
3
Connect with investors and message them to raise money and expand your network
US$300 million raised for our members
What our customers say ...
I would like to thank the team at AIN for an exceptional service. We advertised in late August and by the 4th of October we had raised the required $1.5million with one single and very professional investor who has become a valuable member of the team. Our business thrives and is on target to meet and exceed our strategic and financial objectives for this financial year. I will be returning to you for a second raising at a later stage and have re...
Steven Von Kohorn
www.ourpatch.com.au
You have a great network, we've closed a couple of investors.
Luke Heron @ bypost.com
www.bypost.com
Angel Investment Network has provided a good way to put our proposal in front of many new investors. It has more than paid for the initial upfront fee. I would recommend it to anyone on the fence.
Kyle Akin @ Crescendo Organic ...
www.crescendospirits.com