Register
Sign up now to connect with investors and get funded
Add a Pitch
Add a pitch for your business using our quick and easy template
Connect with Investors
Connect with and message interested investors. We make 6,500+ connections each month...
211,739 registered angel investors looking for projects like yours. Submit a pitch and we'll help you find an investor.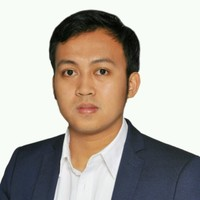 US$1 - US$300,000
US$1 - US$1,000,000
US$1 - US$100,000
1
Create your pitch using our tried and tested template
2
Publish your pitch to our network of angel investors and funds
3
Connect with investors and message them to raise money and expand your network
US$300 million raised for our members
What our customers say ...
We used AIN and had a great response. In total we spoke with 9 investors, a mix of angels and VC's. We had firm interest from 3 investors and decided the right fit was Mark Pearson (founder of MyVoucherCodes.co.uk), based on his experience as a successful entrepreneur, his ideas & passion for our business and strategically through MarkCo Media, we can see some exciting commercial opportunities.

Adam Baker @ Blottr
www.blottr.com
Business advice, authentic and informative discussions, and inspiration for a new wave of new businesses were some of the benefits I observed. And the Investors? Well, they were a frank, no-frills bunch - professional, yet down-to-earth, with a wealth of wisdom on their side. Very professional, outstanding.

Jacqui Mott
www.slowmagazine.com.au
AIN took the time to understand our business and capital raising needs. They went to work and started to produce some noteworthy results, managing to introduce us to almost half of our total round. Throughout the round they were a pleasure to work with, professional and attentive ensuring we were on top of closing our round!
Jordan Fantaay @ Fantoo
www.fantoo.com